Emily from
Yesterday's Sweetheart
Not only one of my best friends (IRL) but a girl who has the prettiest outfits, eats the best treats, and does fun DIY's! Also, she is my partner for my TOP SECRET PROJECT (to be released at a later date).
Danielle from
Sometimes Sweet
A new friend and an inspiring blogger whose kind words and lovely style add a little sunshine to her reader's lives! BONUS pictures of her sweet baby make it even more fun to read :)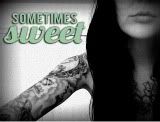 The Lang family from
Steoffrey Language
This beautiful couple photographed my sister's wedding and impressed me with their amazing photography and lively personalities. They live in Phoenix and were a blast to have at the wedding. Check em' out!
Photo taken from their blog, linked above
Last but not least,
SRSLYLIZ
! How adorable is she?! Her style is unique and fun, her DIY's are to die for, and she seems like a fun person all around. Check her out, you won't regret it!
Hope this keeps you busy this afternoon, I'm headed to my 1st acupuncture appointment after Philosophy class...wish me luck.