Hello all! I wanted to let you guys know that I'm putting off Tucson Tuesday until tomorrow, since it is going to be a guest post for the sweet Alison over at Holland 1945...So be sure to head over there tomorrow!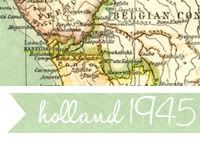 I just want you all to know that I dominated my paper that was due today! I wrote 25 pages in 9 hours...teehee I guess that is procrastination at it's best. As classes are coming to a close (YESSSS) I find myself continually daydreaming about summer! I may pick up some summer school but that will be decided by my Psychology Adviser. A while ago, Danielle of
Sometimes Sweet
posted her goals for the summer of 2011, and I am feeling so inclined to share my goals with you too!
1. Pinch Pennies
With a move out looking inevitable this fall, the smartest thing I'll do this summer is save my money! Fingers crossed for a promotion at work. If this happens, I'll be able to put some of my hard earned money away before I have to spend it all on rent :)
2. Roadtrip!
I love everything about road-trippin' and I hope I do a ton this summer. On my destination list: Phoenix to visit my sister, her husband, their pup (check her blog here),

California, and hopefully LAS VEGAS! I'll be 21 on June 1st and I'd love to try my luck at some slots and some shopping.
3. Thrift More
This one is a given! You all have heard plenty about my love for thrifting and I can't wait to explore new thrift stores this summer. Not only do I save ridiculous amounts of money, I enjoy spending time with the people I thrift with.
Since I live with my parents, I rarely cook at home. I either eat what my madre fixes up or get something out with the boy. Not only is this a bad habit, but it also eats away at my paychecks. See numbers 1-3 if you're wondering why that's a problem
haha. Not to mention, I love to cook!
A couple of years ago for my birthday, Kyle bought me a bike to ride around campus. I love this bike and don't ride it nearly enough! It's great exercise and although Tucson is unnaturally hot during most of the summer, the evenings are perfect. Maybe I'll get a sweet battery powered radio to ride with like in Now and Then! Love that movie...
During the school year, things get really crazy. I have a feeling that since I'm rapidly approaching the end of my college career, things will only get crazier. I'm going to treat myself to the things that make me feel rested and happy: acupuncture, yoga, manicure/pedicures!
I try my best to eat well, but this summer I'm going to work really hard to eat fresh fruits and veggies! Also, I want to rid myself of white flour and fast food. Clean eats = happy body!
Since I can hardly eat a meal without having dessert after, I'm going to work really hard to healthify the sweet choices I make after dinner. Chocolate covered strawberries, fruit salad, etc.
9. Date
With how busy this school year has been, Kyle and I don't always get to spend time going out on dates like we used to. We've never been the couple who needs to pencil in a "date night", and spontaneously going out together works well for us. In order to keep that, I'm going to take him on fun dates more often.
10. TURN 21!
I am notorious for being semi-obsessed with my own birthday. Sounds shameful but I can't get enough. Having a day that belongs to you is so special and fun. Not to mention, all of my family and friends get together and any occasion where I can spend time with the people I love is welcomed with open arms :)
I'd love to hear about your summer goals, too! Happy Tuesday, don't forget to check out Tucson Tuesday on a Wednesday on Alison's blog :)